Re-Connect – Mending narratives and communications about migration
Following the special educational projects Archaeology of the Border, ISLAND and E-Cool, Re-Connect aims to continue to work in a transdisciplinary way, between archaeology, anthropology and audiovisual communication, on systematizing the enormous amount of documentation collected: images, videos, interviews, ethnographic observations and archaeological records. Students will thus be able to operate on the collected data and experiment with techniques and methods of systematization, management and analysis following the fieldwork phase. They will also be able to reflect on what they have acquired and refine a critical point of view by paralleling official narratives and counter-narratives of the migration phenomenon and life on the island of Lampedusa.
Starting from the data and through comparison and participation in seminar experiences, students will acquire the skills necessary to reprocess anthropological, archaeological, and audiovisual documentation. They will be stimulated to reflect on the potential offered by the available information and strategies for returning the results outside the academy. The project includes laboratory activities and participatory moments of discussion aimed at understanding the work done and the methodologies for narrating the undocumented contemporary migration topic, which has complex ethical and communicative aspects.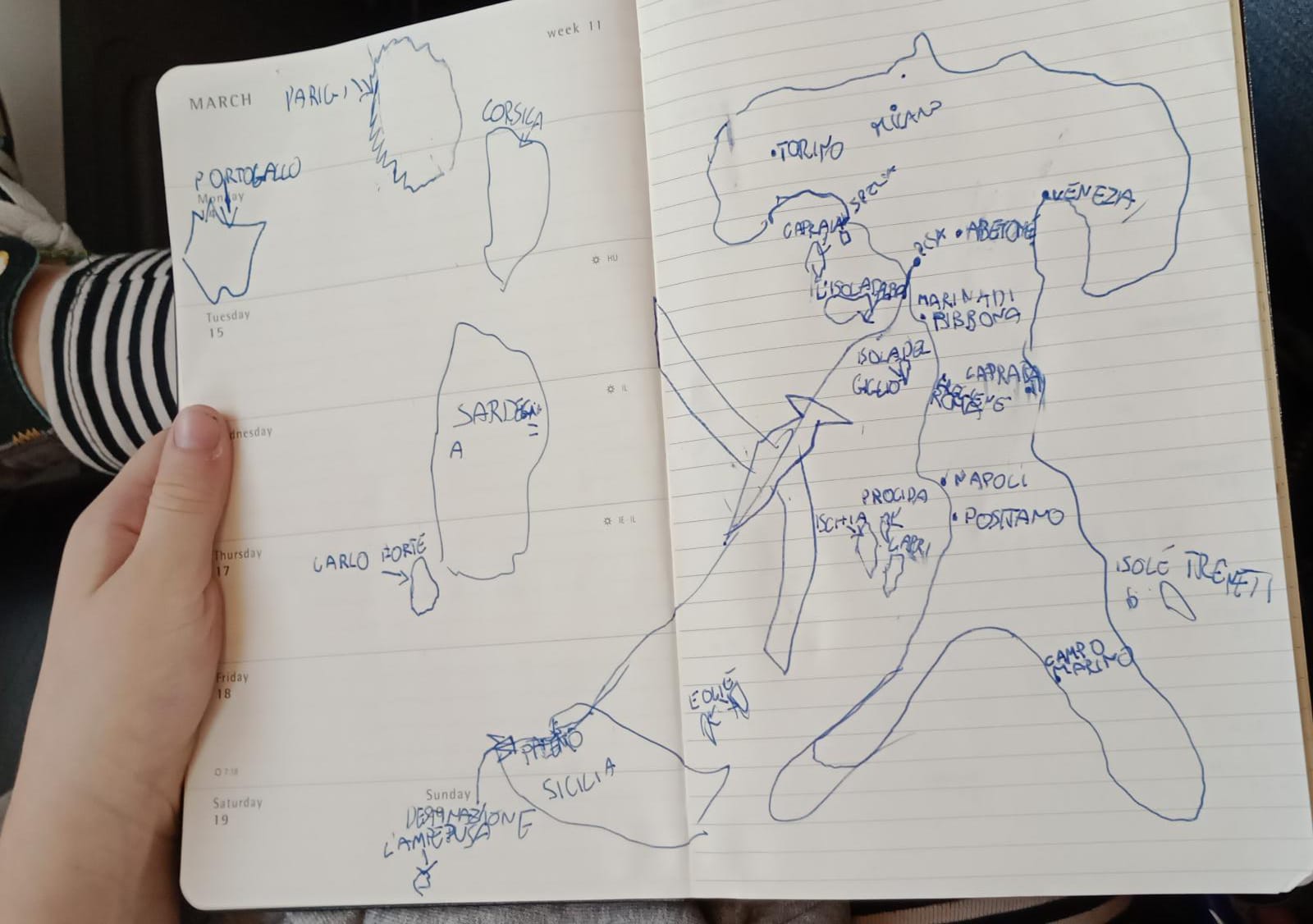 Re-Connect activities:
 April 26, 2023: Interview with Vito Fiorino, conducted by Re-Connect students at the Multimedia Laboratory of the Department of Civilizations and Forms of Knowledge.
April 27, 2023: Participation in the 'Day of Solidarity', promoted by the Nicola Ciardelli Association, organizing a workshop at upper secondary schools: "The matter and the (counter) narrative of contemporary migration in #Lampedusa." Church of St. Euphrasia, Pisa
April 27, 2023: Realization of the staged reading "That Morning in Lampedusa" with Vito Fiorino and the students of the project: Raffaele Voccia, Jacopo Acquistapace, Francesca Lamonica, Giada Perrone, Federica Natale.