Educational
The MAPPA lab dedicates part of its time and its equipment to teaching activities, organising short-term laboratory courses (MiniLab) aimed at increasing the computer literacy of archaeologists and welcoming students inside the laboratory to carry out internships. Here students have the opportunity to learn how to work collaboratively by participating in laboratory activities and acquiring practical skills in Digital Archeology and in particular in the use of archaeological GIS, in the construction and population of databases, in 3D photogrammetry techniques, in NLP and digital communication. The laboratory also organises an international Summer / Winter School dedicated to the most innovative themes of digital archaeology. Seminars held by Italian and foreign professors and experts and third mission activities (meetings, seminars, conferences) held by members of the laboratory for a vast audience of citizens and enthusiasts complete the educational offer.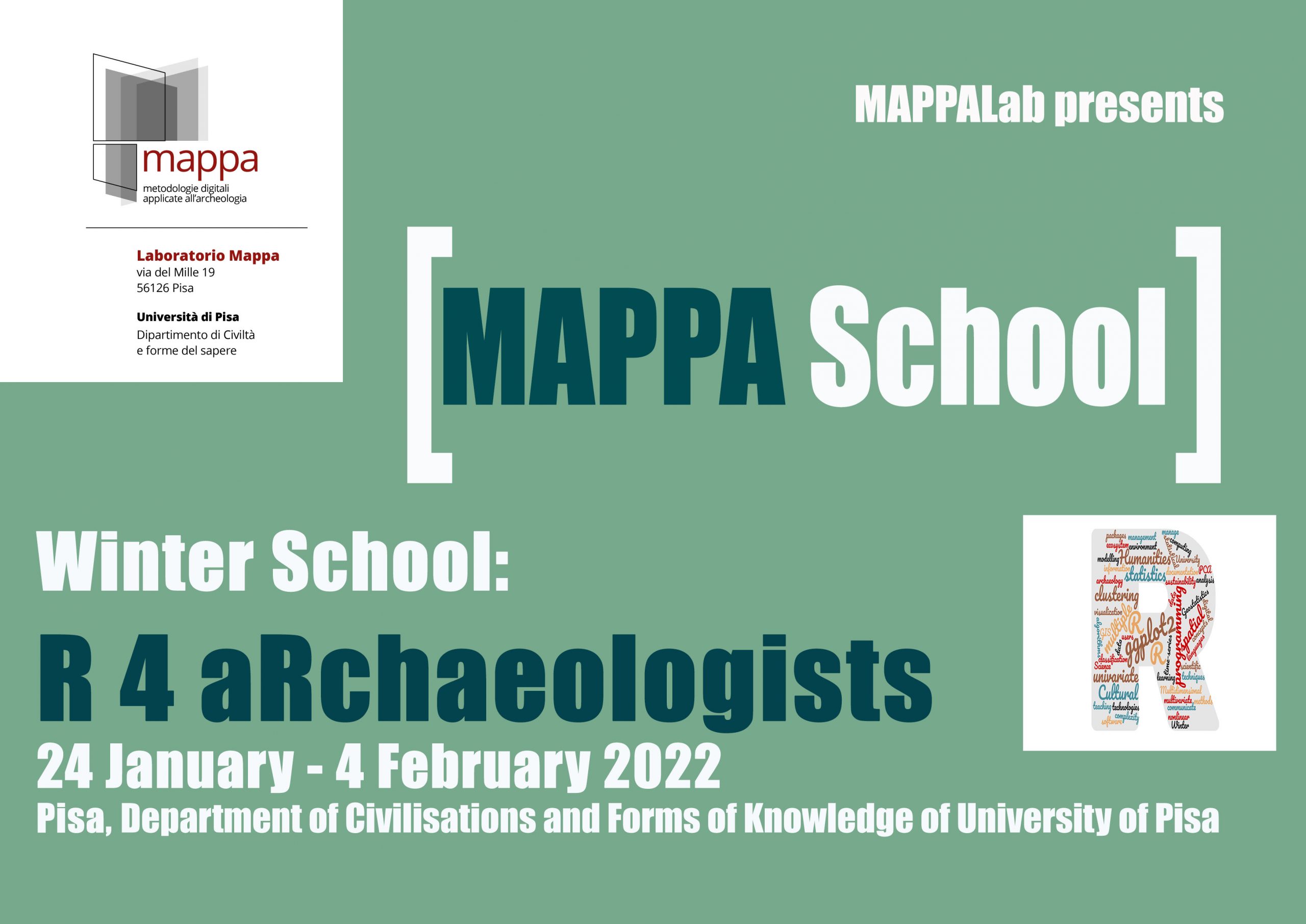 Winter School: R for Archaeologists
The Winter School "R 4 aRchaeologists" aims for a fruitful combination of archaeology and statistics through the teaching of Data analysis, Data mining, and Data visualization techniques. Attendees will learn the concepts and methods of univariate and multivariate analysis, spatial analysis and data visualization through an integrated use of R ecosystem software packages, statistical and practical principles. R is a programming language and free software environment for statistical computing and graphics. R is one of the main programming languages of Data Science, and includes a wide variety of statistical and graphical techniques, including linear and nonlinear modelling, statistical tests, spatial statistics, time-series analysis, classification, clustering, and others.
The Winter School will last 60 hours, and will be held online from January 24th to February 4th 2022, organized by the Department of Civilisations and Forms of Knowledge of University of Pisa, Italy.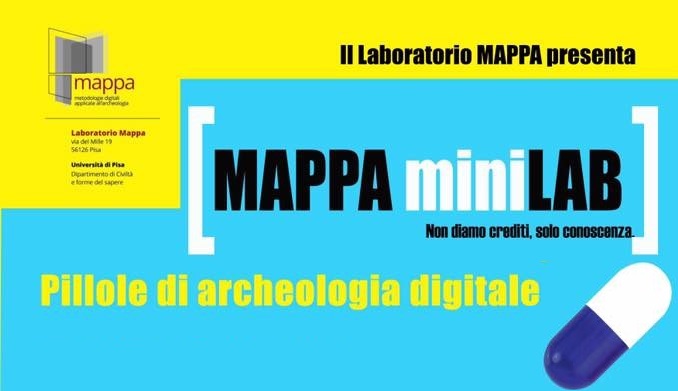 MiniLAB
 The miniLAB series was inaugurated by the MappaLab according to the principle: "We do not give credits, just knowledge". It consists in providing students of the University of Pisa with absolutely free skills on specific topics of digital archeology that are not normally covered in a standard archeology background, but that represent highly innovative knowledge. Fundamental knowledge also at work, for those who want to know and develop the skills related to the digital archeology sector. The MiniLABs provide digital archeology pills according to a format that includes short but intense thematic workshops. The events that took place:
Text mining. The art of freeing the data imprisoned in a text (22 and 29 November 2018)
Linked data: the art of querying and re-using data on the web (14 and 21 March 2019)
Open Source software: an introduction to Zotero (28 May 2020)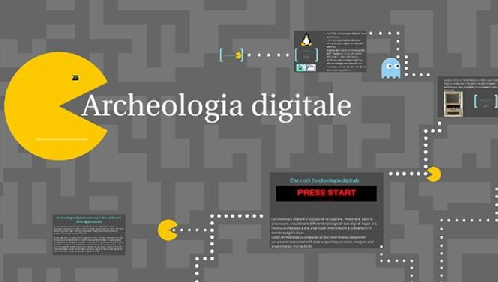 Digital Archaeology
The Digital Archeology class develops around the concept of archaeological data, analysing its path from data recording to management, conservation, analysis and dissemination. The course proposes a learning by doing approach. In the beginning, the class aims to build the theoretical bases on the use of databases, Open Data, Open Access, raw archaeological data, repositories, semantic interoperability, and basic statistics. Then a series of practical activities based on the use of open-source software such as OpenRefine and qGIS guides the students to the spatial and statistical analysis of the data and their visualisation and dissemination. At the end of the course, students acquire competencies for autonomously composing a data paper starting from data found on the net or created by them; they are able to clean them, add metadata and licenses, analyse them and suggest possible further reuse.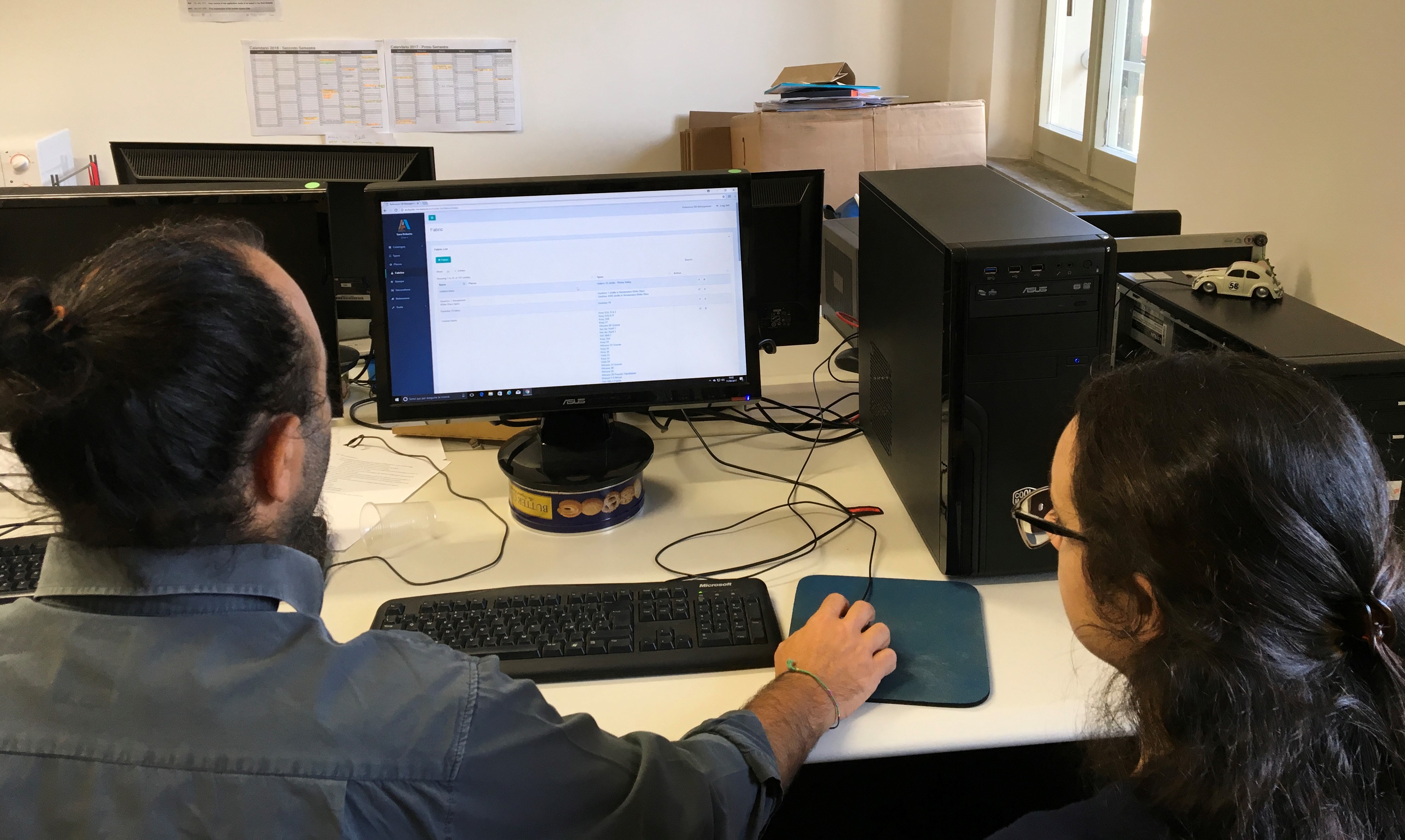 Training internships
Thanks to training internships, students have the opportunity to work collaboratively participating in laboratory activities, acquiring practical skills in Digital Archeology and in particular in the use of archaeological GIS, in the construction and implementation of databases, in 3D photogrammetry techniques, in the NLP and digital communication approaches.
Due to the new rules dictated by the health emergency, training internships can only be activated remotely. MAPPALab offers students – with priority to those who are about to graduate and must complete the CFU – to participate in digital archaeology projects with remote tutoring. For information contact prof. Gattiglia:
gabriele.gattiglia@unipi.it

Communicating and planning archaeological research
It is a common practice to consider the results of archaeological research as something strictly academic, intended for specialists only and conveyed to a wider public only through a drastic simplification. Humanities scholars, especially archaeologists, have a hard time effectively disseminating their activities, as well as advertising their aims and results and conveying the socio-cultural benefits of their research. The MAPPA Lab pays attention to communication planning, developing strategies aimed at reaching different audiences in order to facilitate the understanding of scientific concepts and encourage collaboration with researchers outside the laboratory. Thanks to the use of different media and communication tools, the MAPPA Lab carefully designs communication and dissemination plans for each research project.
Furthermore, the MAPPA Lab supplies training in this area through the course of "Archaeology, communication and European planning" at the School of Specialization in Archaeology of the University of Pisa.

Open School of Archaeological Data 2014-2015
The course included an open training course dedicated to the acquisition of knowledge and techniques of data-archeology, structured in lectures and practical exercises. The participants had the opportunity to work with data, learn to handle them, produce visualizations. The aim was to provide basic notions that could allow working with open data, in order to understand its potential and encourage the use of Open Data in archeology.
We believe that open data is the present and the future of Italian archeology, therefore it is important to form specific skills among archaeologists, allowing them to fully understand the importance of free sharing of research data, to acquire the skills necessary to open and above all to re-use data to broaden their professional and research perspectives.