ISOLA: Investigate the global stories of everyday objects in Lampedusa
How can material culture be studied and documented in the globalization and consumption era?
The educational project ISOLA wants to work on this issue through a multidisciplinary experience between Pisa and Lampedusa. The island of Lampedusa has been chosen as a microcosm where global and local complexity crossed and where it's possible to read this phenomenon through left material traces.
Material culture is a traditional theme of the human and social sciences. This label recognizes different disciplinary perspectives, from archaeology to art, anthropology to economics, and history to cultural and religious studies. By enhancing this multidisciplinary perspective, the project aims to create a participatory teaching experience to be carried out in a complex and symbolic field, where cognitive challenges merge to the global and contemporary world.
Phase 1. Deepening of knowledge and skills related to the project's keywords, i.e. objects, globalization between production and consumption, migrations, field research. Around these keywords, the project proposes in-depth meetings, book presentations and research, watching films and documentaries.
introduction: 13 April 2022
Phase 2. Developing skills and methodological knowledge relating to fieldwork on Lampedusa. Archaeological and ethnographic surveys.
Fieldwork dates: 21-29 April 2022
Call for applicants:
Phase 3. Developing skills in cataloguing and analyzing the collected ethnographic documentation. Focus on transposing collected data in different narrative forms, from video to written.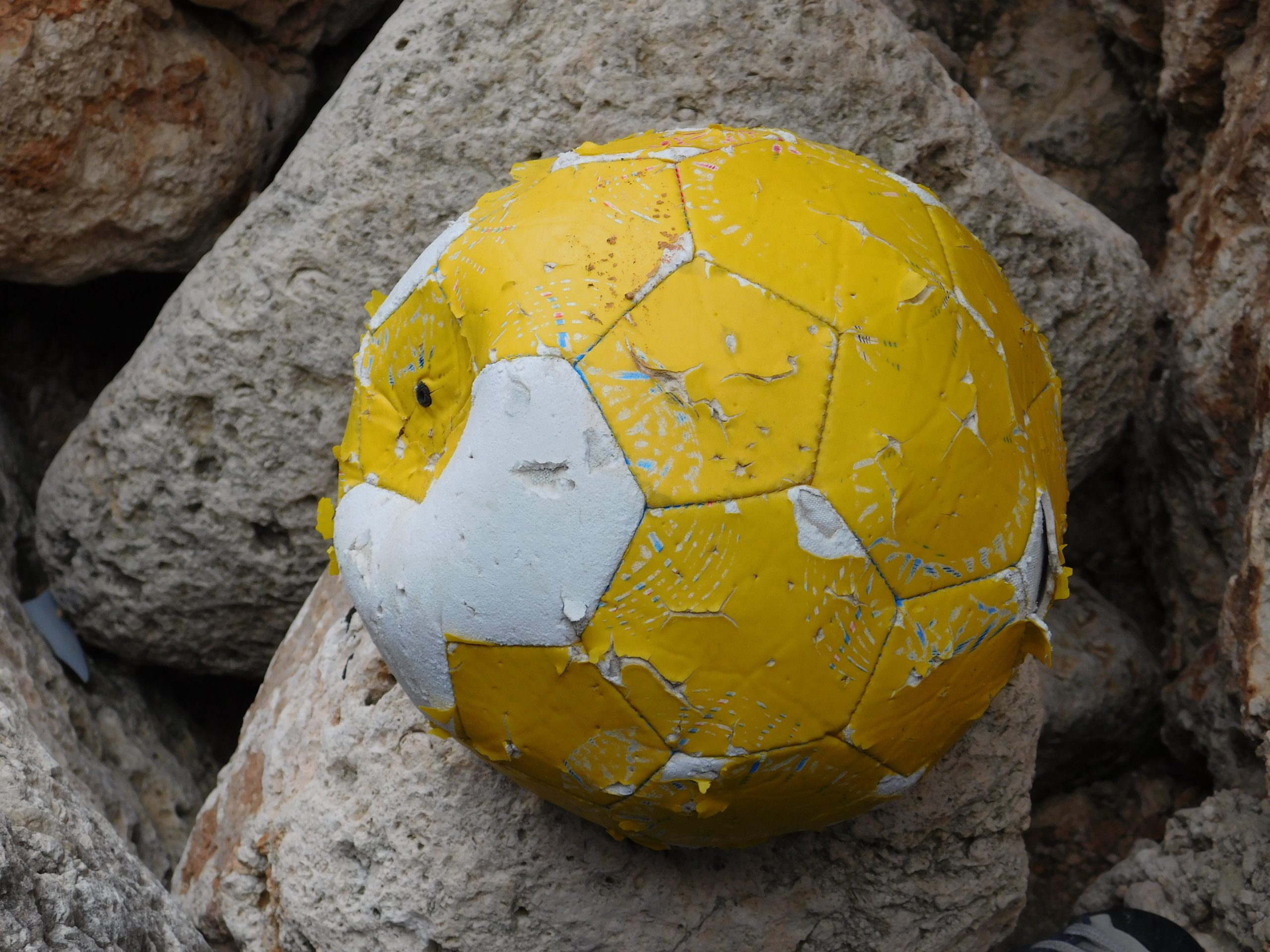 Seminars and workshops:
23 maggio 2022, ore 16:00-18:30 – Aula Car 2, Palazzo Carmignani – Università di Pisa
Gabriele Proglio (UNISG), "Storie Orali, Migrazioni, Movimenti Globali: Genova e Ventimiglia"
Iniziativa all'interno del corso di Antropologia Culturale (Dr.ssa Caterina Di Pasquale)
On the events page the link to Teams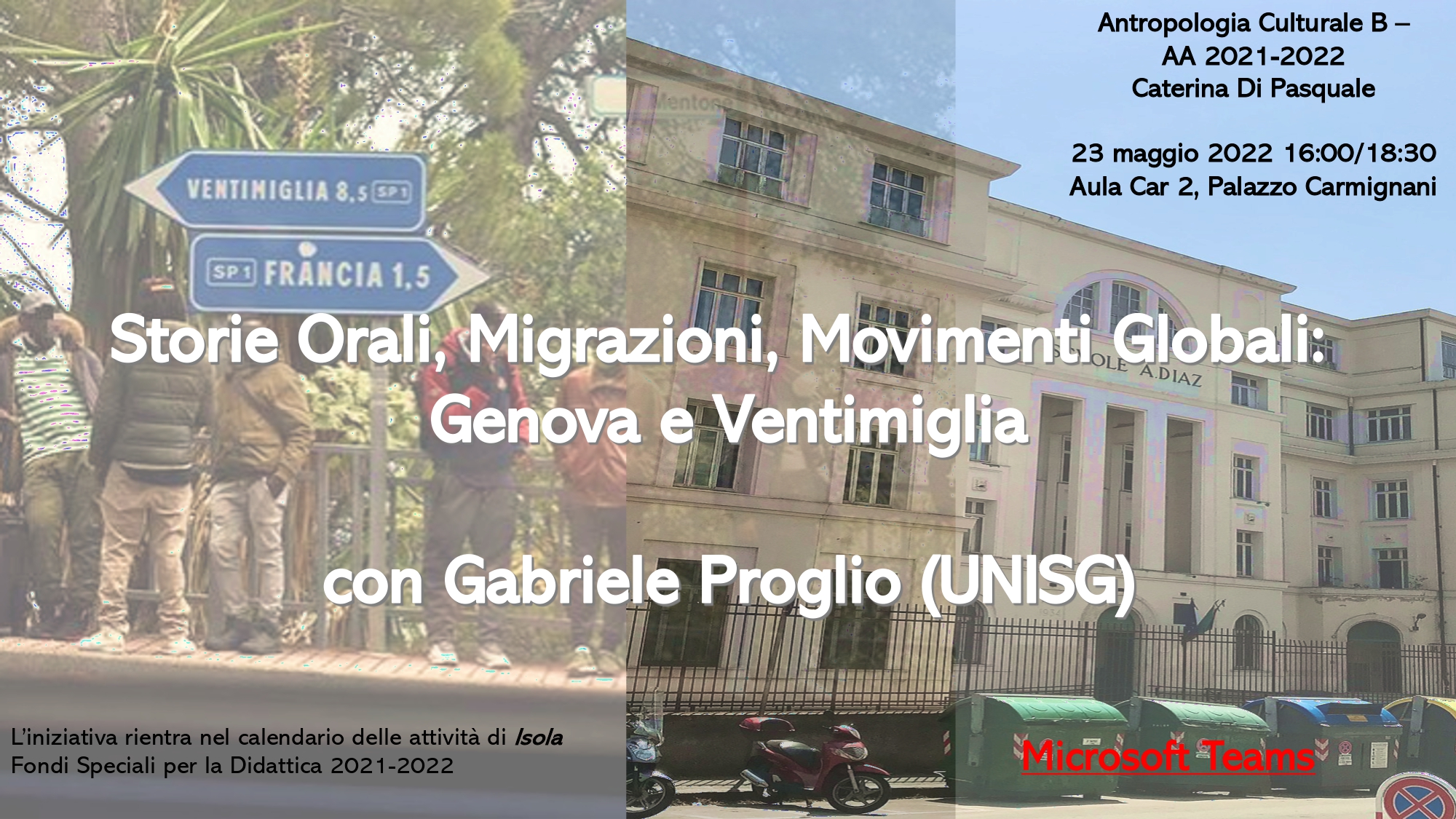 24 maggio 2022, ore 16:00-18:30 – Aula Car 2, Palazzo Carmignani – Università di Pisa
Gianluca Gatta, Giusi Muzzopappa (AMM), Gabriele Proglio (UNISG), " L'Archivio delle memorie migranti"
Iniziativa all'interno del corso di Antropologia Culturale (Dr.ssa Caterina Di Pasquale)
On the events page the link to Teams