CHARCOAL is a special didactic project aimed at accompanying students in the identification, documentation and study of anthracological evidence related to charcoal production in the Versilia mountain area. The aim of the initiative is to broaden the didactic offer by means of a specific course involving the participation of an external trainer, Dr. Radoslaw Grabowski, an archaeobotanical expert with extensive international experience in the world of research and preventive archaeology.
Planned activities:
1) Introductory seminars to be held in the last week of September 2023 at the Department of Civilisations and Forms of Knowledge. The seminars will be held by the Department's lecturers and Dr Radoslaw Grabowskiand will focus on environmental archaeology, understood in its broadest sense as the history of interactions between humans and non-humans, the analysis of anthracological remains and the archaeology of coal production.
The seminars will be open to all students of the programmes involved in the initiative.
2) Surface archaeological survey aimed at studying the tangible traces of charcoal production. The survey campaign will last two weeks, during which the students will be able to experiment with the methods for documenting archaeological evidence and sediment sampling for environmental analysis.
3) The students who participated in the first and second phases respectively, will organise and moderate a concluding workshop in which they will have the opportunity to present the results obtained during the fieldwork and discuss their experience with the larger group.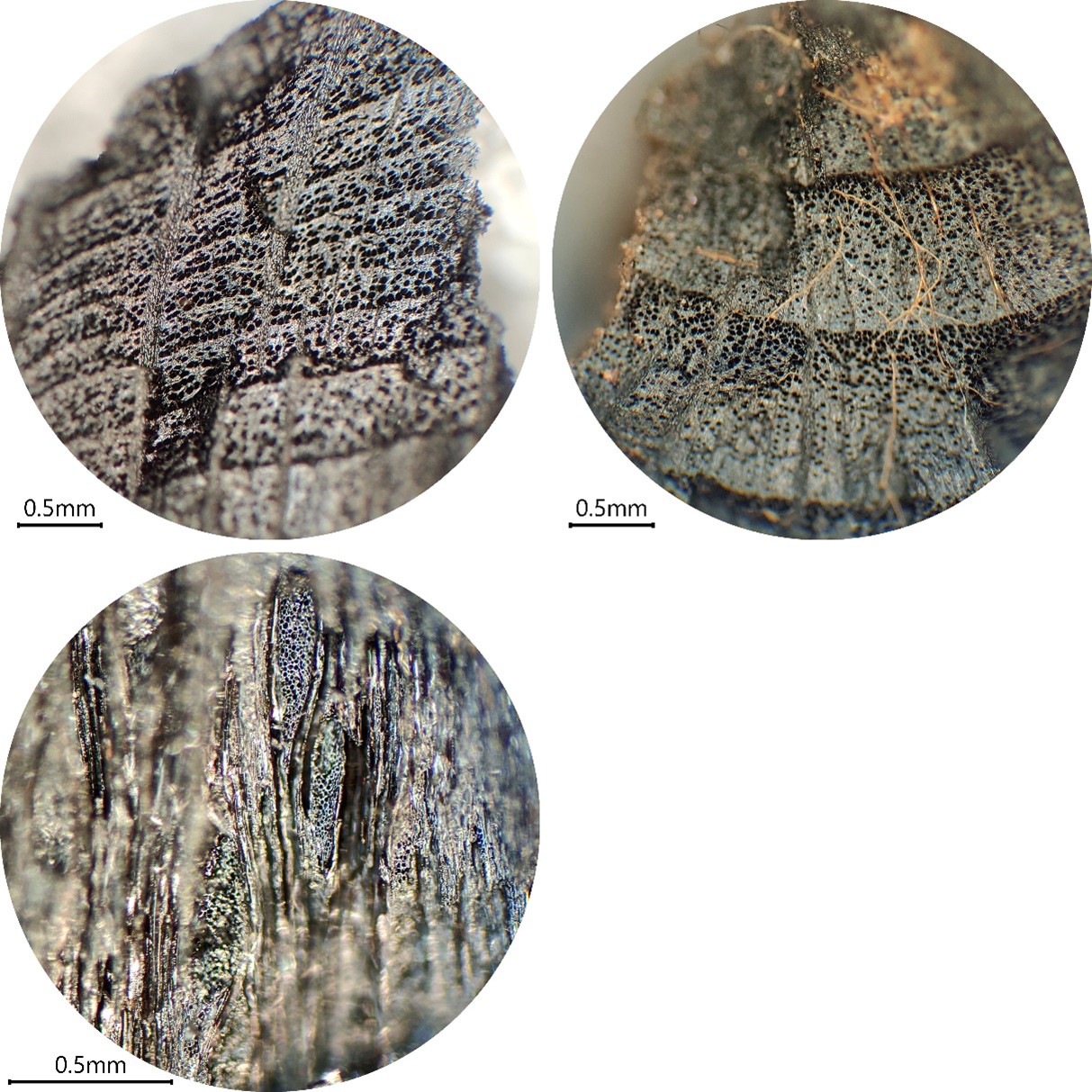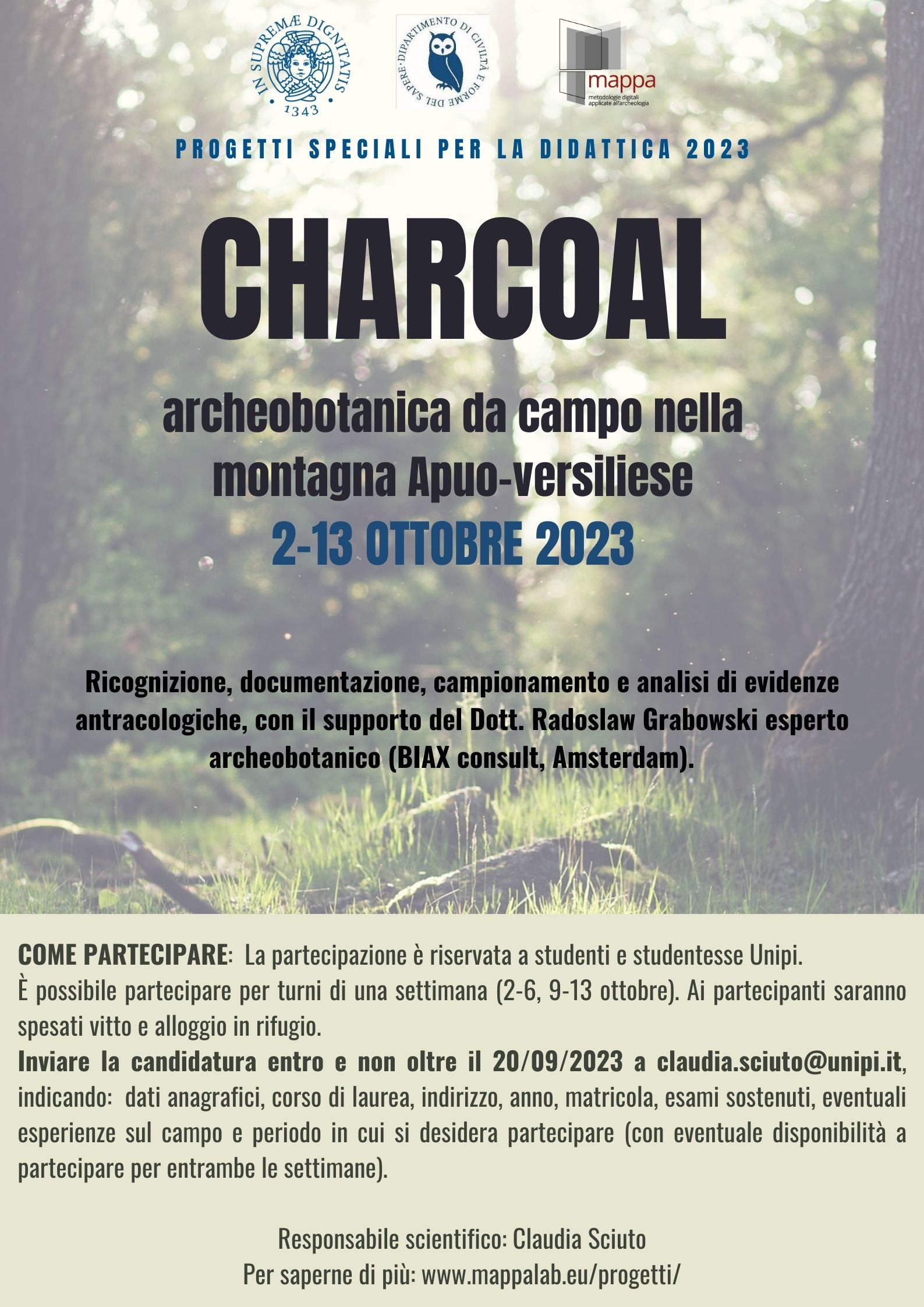 HOW TO PARTICIPATE
: Participation is reserved for Unipi students. It is possible to participate in one-week shifts (2-6, 9-13 October). Participants will be provided with board and lodging in the refuge. Send your application no later than 20/09/2023 to
claudia.sciuto@unipi.it
, indicating: personal details, degree course, address, year, freshman year, exams taken, any field experience and the period in which you would like to participate (with possible availability to participate for both weeks).