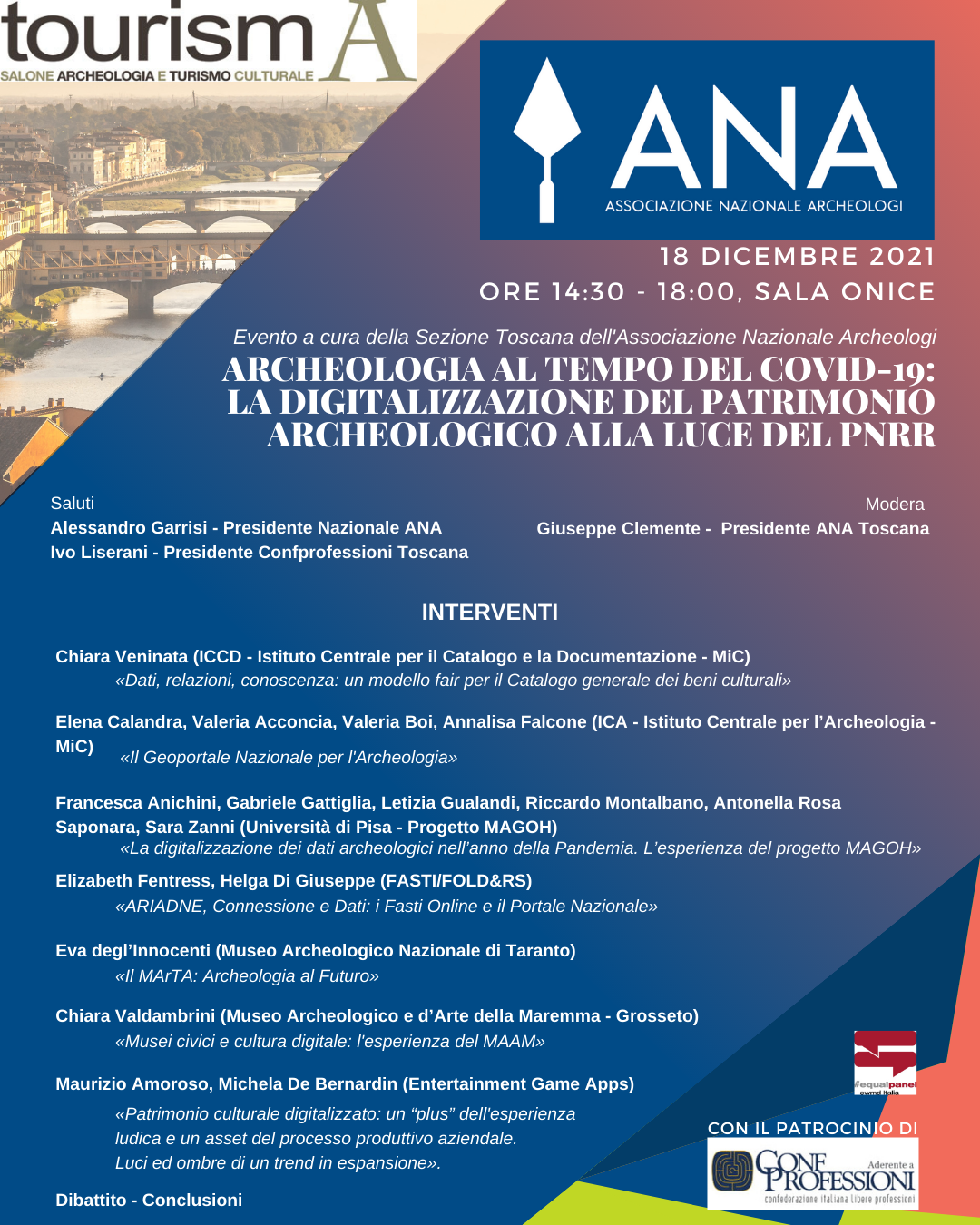 MAPPALab will be present at TourismA 2021 with two talks.
The first will be on Saturday, 18 th December during the conference titled "Scavare il presente (Dig in to the present)" organized by Giuliano Volpe and Giuliano De Felice. Francesca Anichini will speak about "Sul confine. Archeologia delle migrazioni contemporanee a Lampedusa (On the border. Archaeology of undocumented contemporary migration in Lampedusa").
In the afternoon (14:30 – Sala Onice) will talk about digital heritage during the ANA (National Association of Archaeologists) conference "Archeologia al tempo del COVID-19: La digitalizzazione del patrimonio archeologico alla luce del PNRR (Archaeological Heritage Digitization inside the PNRR )". Here Francesca Anichini, Gabriele Gattiglia, Letizia Gualandi, Antonella Rosa Saponara, Sara Zanni, Riccardo Montalbano will present the MAGOH project "La digitalizzazione dei dati archeologici nell'anno della Pandemia. L'esperienza del progetto MAGOH (Digitisation of the archaeological data during the pandemic. The MAGOH project experience".
More information: https://www.tourisma.it/sabato-18-dicembre-2021/
More information on our projects:
https://www.mappalab.eu/en/archaeology-of-undocumented-contemporary-migrations/
https://www.mappalab.eu/en/magoh-2/